The Seagrass Wafers hanging bird toy has lots of shreddable knotted seagrass shapes, colorful wooden slat shapes, and beads, with a bell at the bottom. The Seagrass Wafer bird toy measures approximately 4 inches wide by 6 inches in size. Strung on a metal kabob for lasting parrot play. Great fun for preeners and chewers.
Knotted Seagrass chunky strips
Safe Colored Wooden Slat Shapes and Beads
Strung on Metal Kabob for longer lasting play
Quick Link for Hanging Included
Measures Approximately 4" by 6" in Size
Great for Chewers and Preeners
Regular price
Sale price
$10.99
Unit price
per
Sale
Currently Sold out
Add Customer Favs to Bundle & Save
Seagrass Wafers Bird Toy

$10.99

+
---
View full details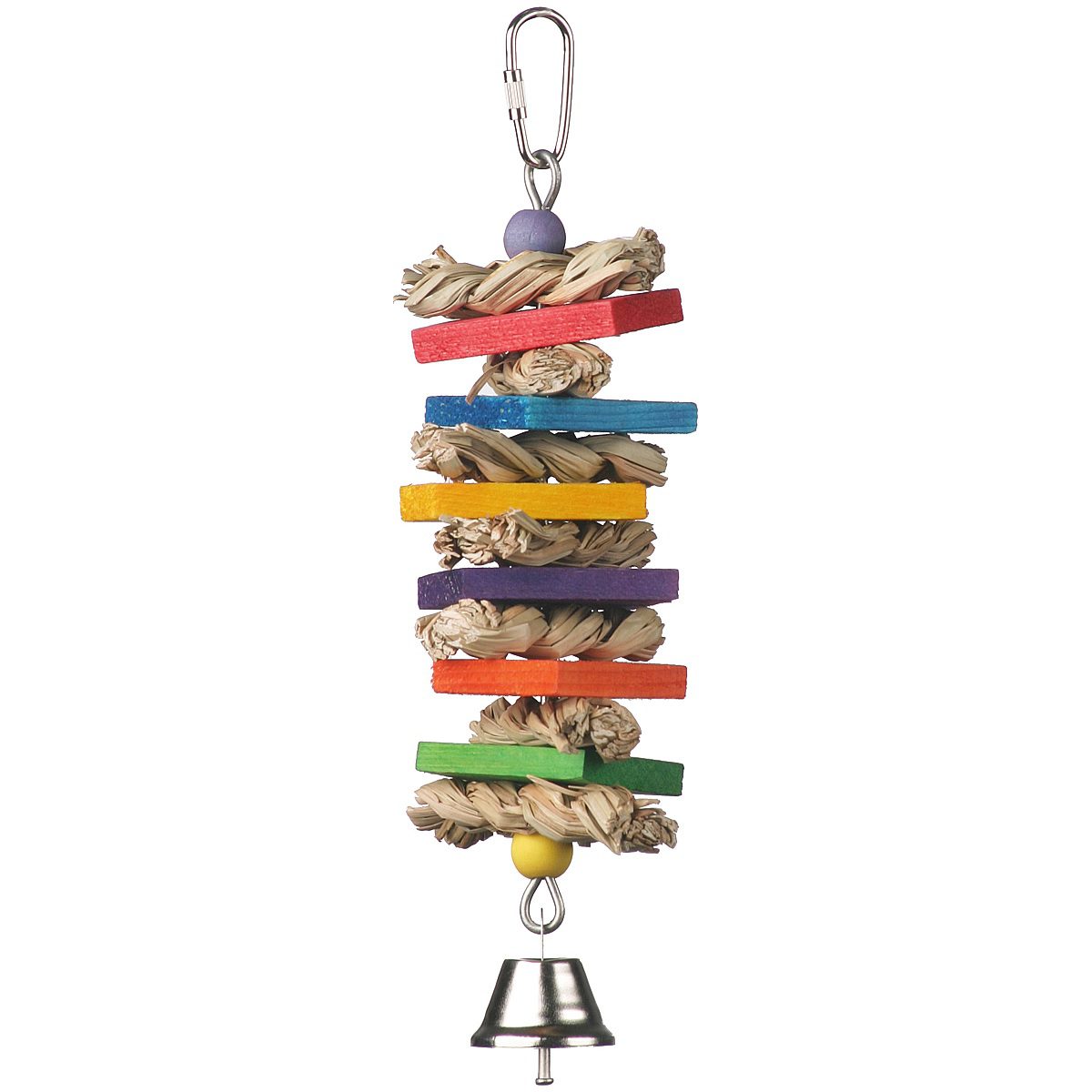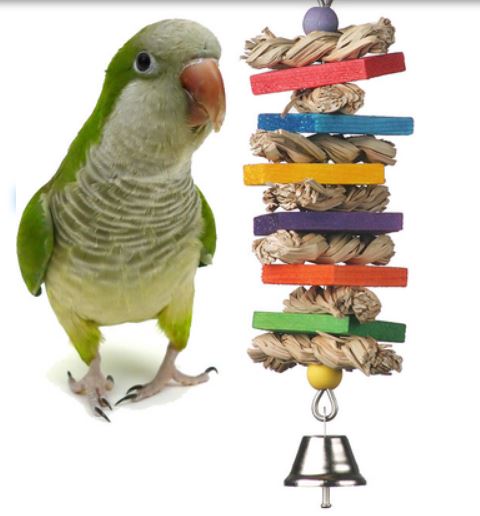 Additional Information:
Recommeded Sizing

Extra Small and Small - Budgies, LoveBirds, Parrotlets, to Conures, etc.
Availabiity

Usually ships in 3-5 business days