Aye Matey…let your bird hunt for Parrot's Treasure. This is an engaging, intermediate-level foraging toy perfect for medium to large size birds to play with. Fill with fruits, veggies, or your bird's favorite treats and lock the two keys. When your bird unlocks both keys, the bottom drops to reveal the treasure inside for parrots to pilfer. This encourages the natural foraging instinct and keeps birds happy and healthy.
• Dimensions: 4″ x 4″ x 7″ (10.2 x 10.2 x 17.8 cm)
Regular price
Sale price
$22.00
Unit price
per
Sale
Currently Sold out
View full details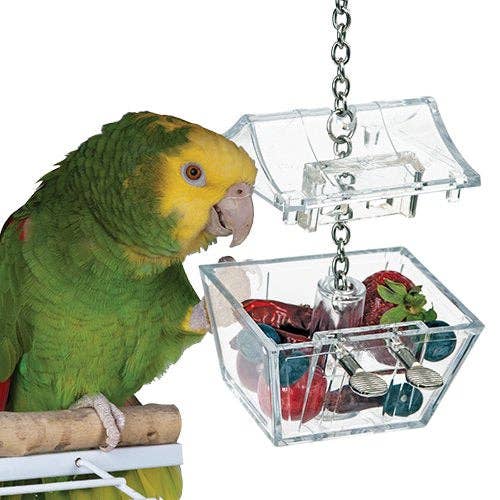 Additional Information:
Recommeded Sizing

Medium and Large Birds - Jardines, African Greys, Amazons, etc.
Availabiity

Usually ships in 2-3 business days