The medium Comfy Perch is great for all small to medium size birds from Cockatiels, Conures, to small African Greys, and similar-sized parrots.
The multi-colored 100% cotton rope perch is 7/8 inch in diameter and can provide a great resting perch for tired birdie feet. The Comfy Perch is a Cotton rope covered wire bird perch that can be bent or twisted into fun loops, shapes, and curves.
Comfy Perches are also great for older birds who have foot problems, or for birds who have toe or foot disabilities.  
For parakeets, cockatiels, conures, quakers, and other smaller parrots
Made of specially woven, multi-colored cotton 
Hand washable for easy cleaning
Holds its shape and easily attaches to wire cages
Create loops, curves, and interesting shapes by twisting
Helps relieve cage stress, boredom
Braided rope colors may vary and may not be exactly as pictured.

Regular price
Sale price
$14.99
Unit price
per
Sale
Currently Sold out
View full details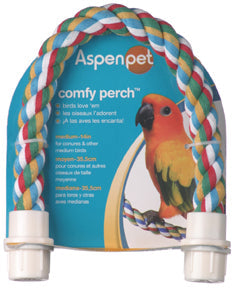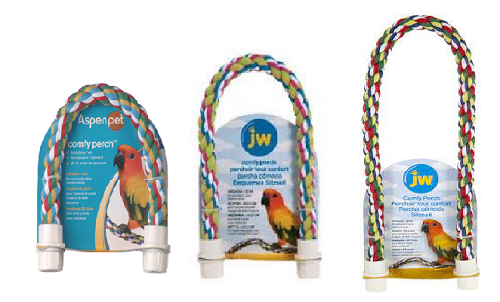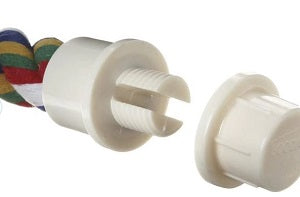 Additional Information:
Recommeded Sizing

Extra-Small, Small and Medium Birds - Budgies to Small Amazons
Availabiity

Usually ships in 3-5 business days