Large size Rope Bungie bird toy is made of 100% cotton multi-colored braided rope, the large size hanging rope bungie can be hung from the ceiling or inside a cage and includes a metal hanging clip.
Multicolored rope colors can vary and may not be exactly as pictured.  Bungies are bendable and may be coiled in shorter spirals for compact size, or can be stretched out in shape for longer hanging perching and play.  Large rope bird bungie also has a bell at the bottom.
Large Bird Bungies are approximately 9/10 inches in diameter and approximately 96 inches in total length.  Large Bird Bungies are fun for birds such as African Greys, Amazons, Eclectus, Small Cockatoos, Mini Macaws, and similar-sized birds.
Regular price
Sale price
$39.00
Unit price
per
Sale
Currently Sold out
View full details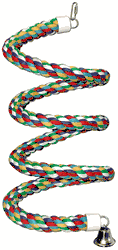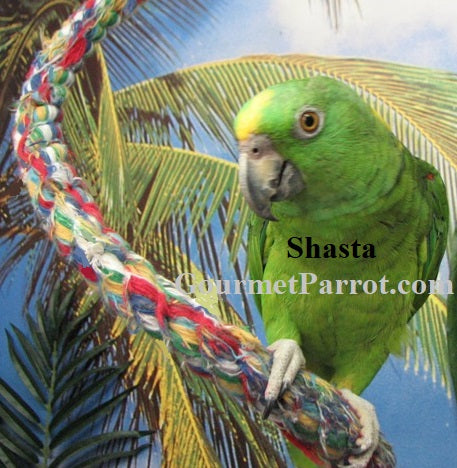 Additional Information:
Recommeded Sizing

Small, Medium, and Large Birds - Conures to African Greys, Amazons, etc.
Availabiity

Usually ships in 3-5 business days