The mini size Paper Party Favor bird toy makes a great toy for birds who love to destroy wood. The thick block of colorful wood will keep those beaks busy for quite a while. The multi-colored parchment straws will also challenge those beaks for shredding fun. The Wooden block toy measures approximately 1.25 inches by 3.5 inches in size.
The mini Party Favor also makes a great block perch for small size birds such as Finches, Canaries, Budgies, etc. to stretch your bird's feet for better exercise and care. Some birds even enjoy resting on the perch for a little "off your feet time". The block toy can be bolted to the side of the cage and used as a perch for small and medium-size birds to stretch some feet or give them a solid resting place and a break from perching.
Great for extra-small, small, and larger birds as a foot toy.
Colors vary and may be a different color than shown. Each toy is sold separately.
Regular price
Sale price
$10.00
Unit price
per
Sale
Currently Sold out
View full details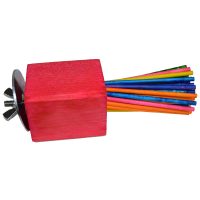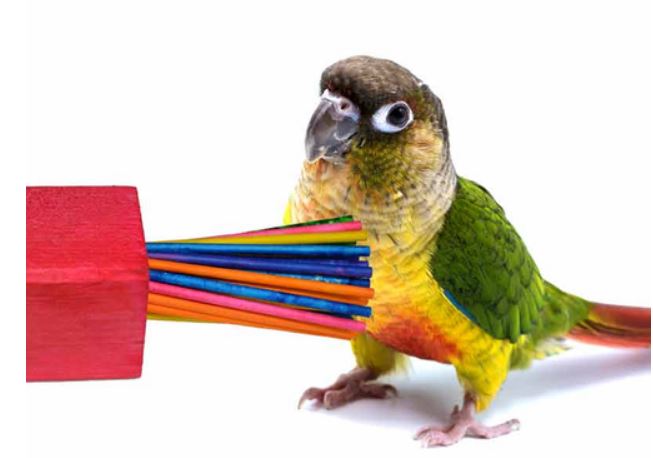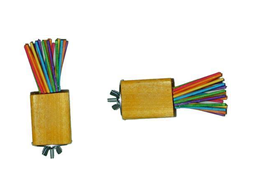 Additional Information:
Availabiity

Usually ships in 3-5 business days