The extra-large size parrot Paper Party Favor toy makes a great toy for birds who love to destroy wood. The thick block of colorful wood will keep those beaks busy for quite a while. The multi-colored parchment straws will also challenge those beaks for shredding fun. The Wooden block measures approximately 3-1/2 inches by 3-1/2 inches in size, and parchment straws extend about 3-1/2 inches from the wooden block.
The extra-large size Party Favor also makes a great block perch to stretch your bird's feet for better exercise and care. Some birds even enjoy resting on the perch for a little "off your feet time". The block toy can be bolted to the side of the cage and used as a perch for small and medium-size birds to stretch some feet or give them a solid resting place and a break from perching.
Great for all medium and large birds such as Greys, Amazons, Cockatoo, and even Macaws or any smaller bird when used as a perch.
Color choice not available as colors vary in many different color combinations and may be a different color than shown. Each toy is sold separately.
Regular price
Sale price
$19.99
Unit price
per
Sale
Currently Sold out
Add Customer Favs to Bundle & Save
Paper Party Extra Large

$19.99

+
---
View full details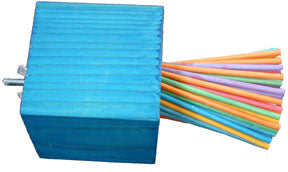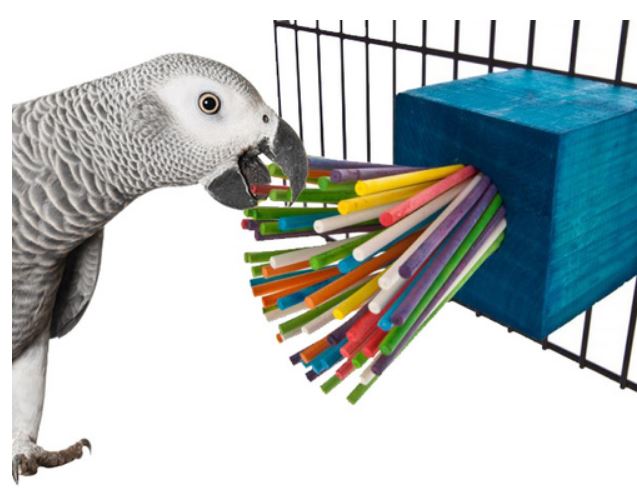 Additional Information:
Recommeded Sizing

Medium, Large, and Extra Large Birds - Amazons to Macaws
Availabiity

Usually ships in 3-5 business days