Regular price
Sale price
$16.99
Unit price
per
Sale
Currently Sold out
Lafeber Senior Bird Nutri-Berries are packed with nutritious ingredients and specifically formulated to support your bird's health during its golden years. Each cluster is made with pellets, grains, and age-defying fruits and herbs, with no artificial colors or flavors.
Just like they do with humans, the nutritional needs of birds change as they age. This specialty diet includes anti-aging herbs and supplements, including milk thistle (anti-inflammatory and ant-arthritic effects), dandelion (supports bone health and liver function), ginger (eases tendonitis, lowers cholesterol and blood pressure, and helps prevent blood clots), as well as glucosamine and chondroitin to fight osteoarthritis and ease joint pain.

Fruits such as plums, cranberries, and dates, provide further support for your senior bird's needs. These real fruit pieces provide dietary fiber and are rich in Vitamins A, C, and K, as well as potassium, beta-carotene, and fluoride. They are also a great source of antioxidants which help to flush out toxins and fight inflammation.
● Herbs and fruits, joint-health supplements, antioxidants, and more good things
● Ginger and milk thistle added for anti-inflammatory and anti-arthritic effects
● Dandelion helps to support bone and liver health
● Glucosamine and chondroitin help to ease joint pain and swelling
● Formulated by top avian veterinarians and avian nutritionists
● Scientifically proven to take twice as long to eat as pellets
● The unique, round shape offers important beak play, exercise, and mental stimulation to minimize boredom and feather picking
● Essential vitamins, chelated minerals, and important antioxidants help boost the immune system
● Balanced omega 3 and 6 fatty acids to promote skin and feather health
● Made with non-GMO, human-grade ingredients, with no artificial colors, preservatives, or flavors
Feeding Guide: Feed as a main diet or along with your bird's regular diet.

10-ounce size bag

View full details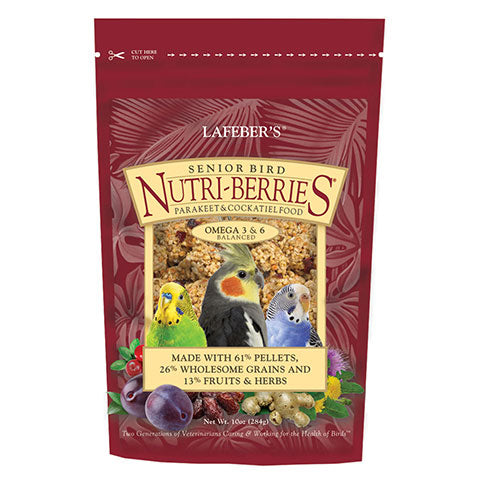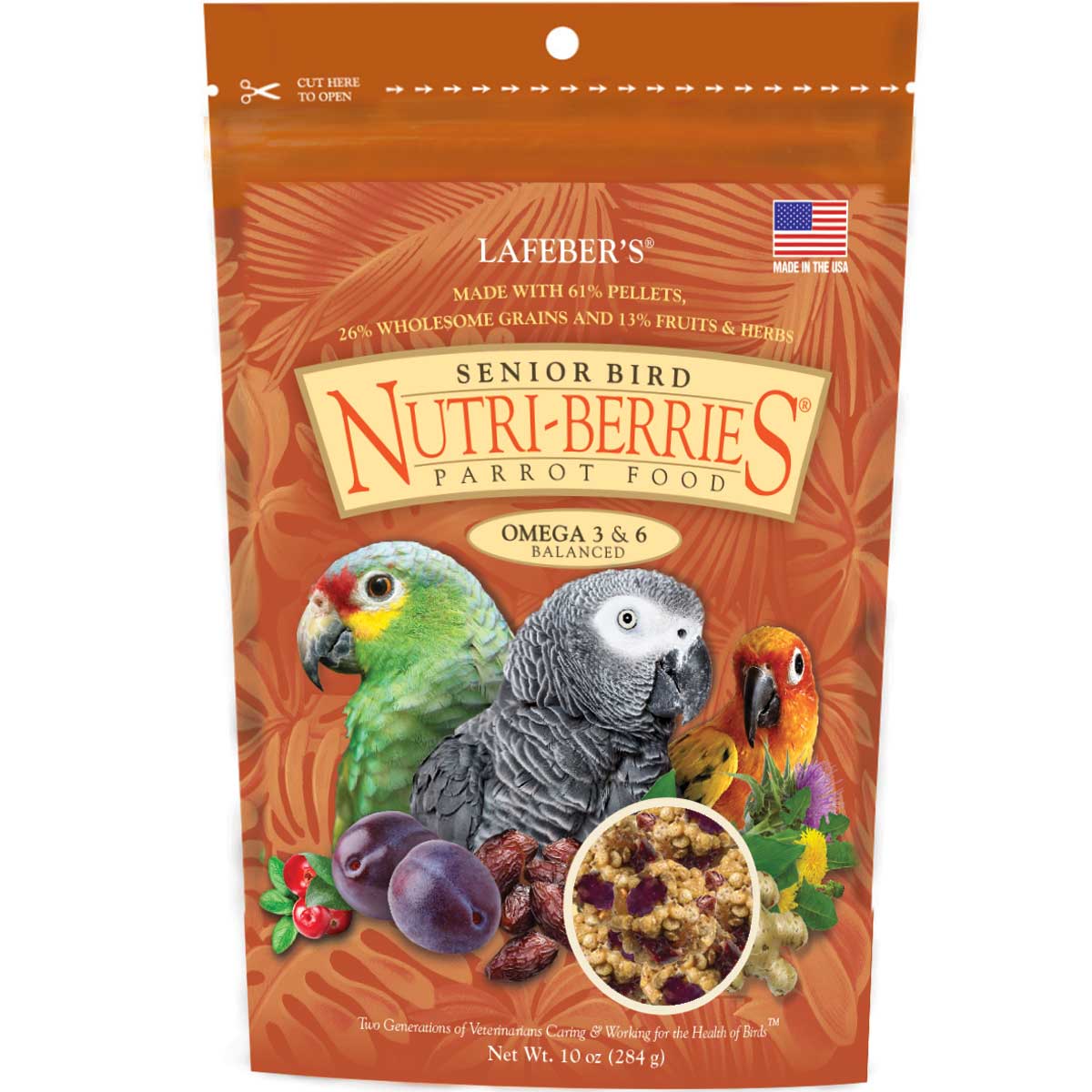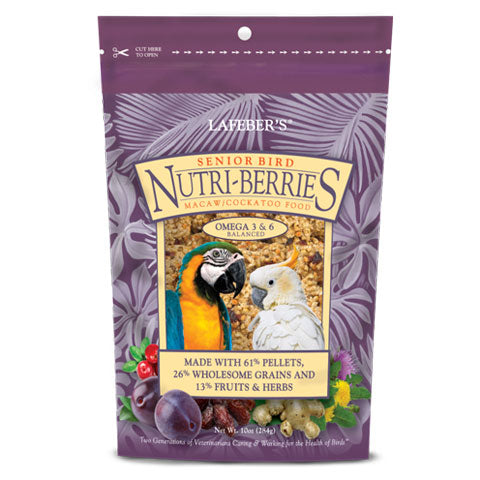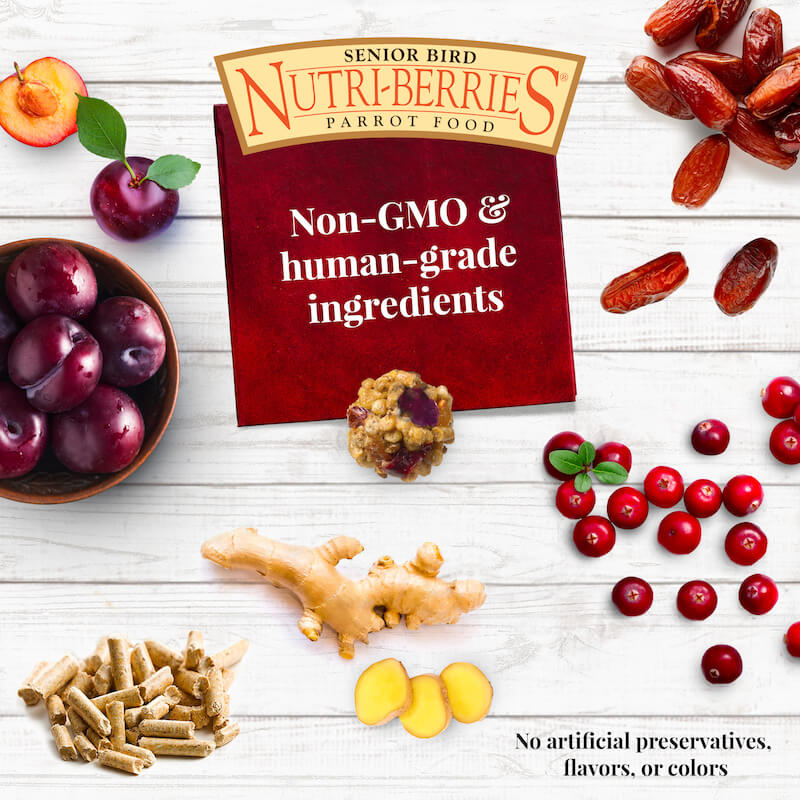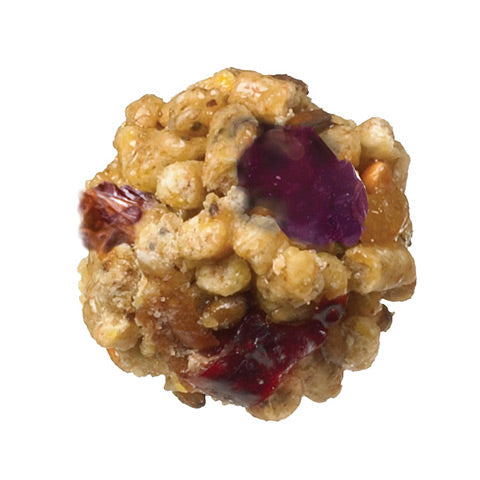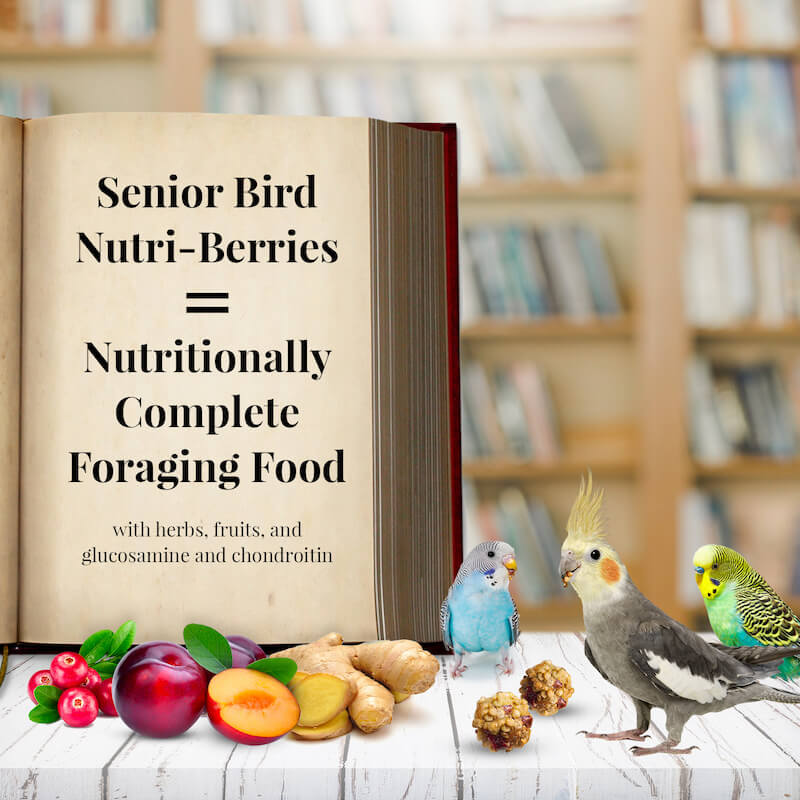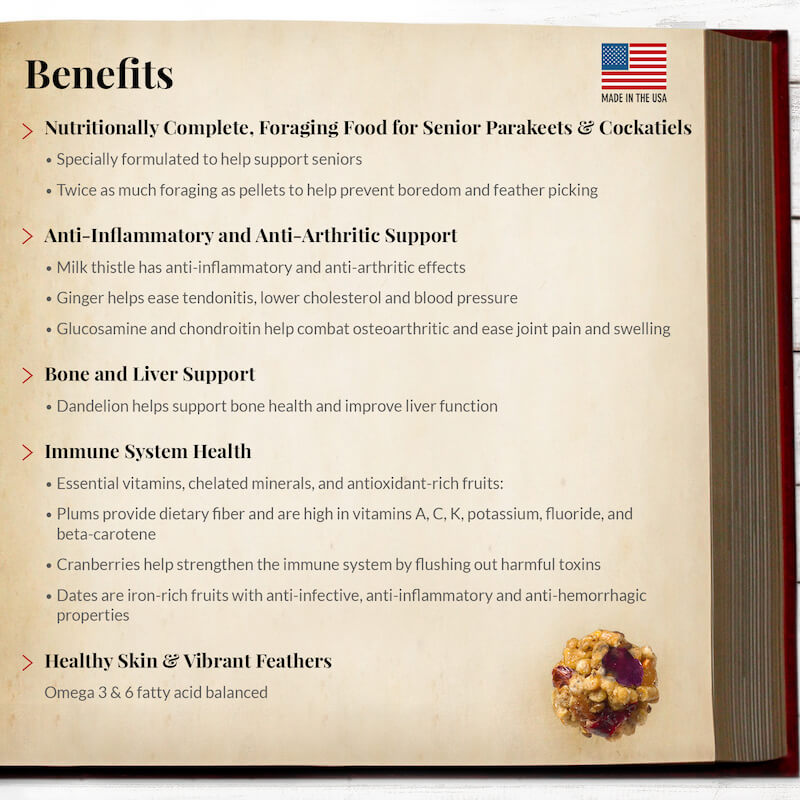 Collapsible content
Bird Recommendations

Small, Medium, and Large Birds - Conures to African Greys, Amazons, etc.
Ingredient Listing

Guaranteed Analysis:
Crude Protein (min) - 11.0%
Crude Fat (min) - 5.0%
Crude Fiber (max) - 7.0%
Moisture (max) - 14.0%
Omega 3 (min) - 0.48%
Omega 6 (min) - 2.97%
Availability

Usually ships in 3-5 business days