Woo Hoo!  The Kick Ball bird toy is sure to provide tons of sporting action for your high-energy bird.  Tuck some treats in the canvas sneaker to create a foraging toy.
Perfect for Conures, Jardines, African greys, Amazons, Eclectus, small cockatoos, mini macaws, and similar-sized birds
Foraging devices require birds to seek and work for their food
Destructible toys satisfy a bird's instinctual need to chew
Regular price
$20.00
Sale price
$18.99
Unit price
per
Sale
Currently Sold out
View full details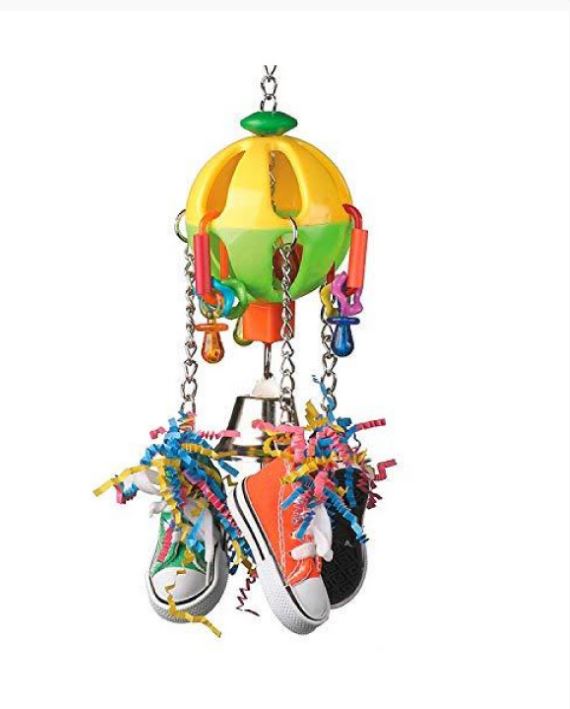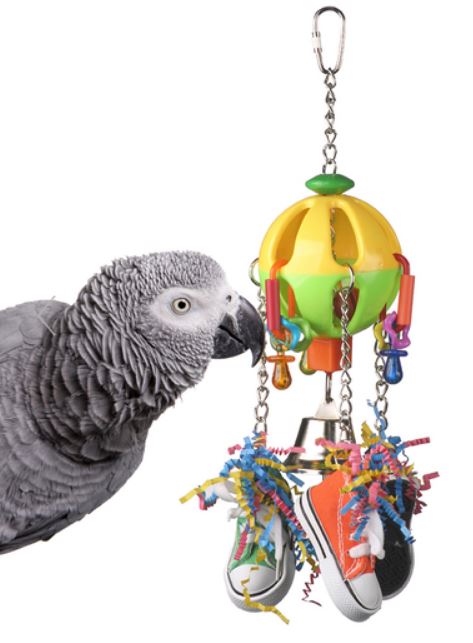 Additional Information:
Recommeded Sizing

Small, Medium, and Large Birds - Conures to African Greys, Amazons, etc.
Availabiity

Usually ships in 3-5 business days