Birds love bells and toys that jingle-jangle, and the Jingle Berries bird toy is sure to please with 3 hanging balls and lots of colorful acrylic links on a chain. Toy measures approximately 5 inches wide and hangs about 6 inches long.
Perfect for Parrotlets, Parakeets, Cockatiels, Lovebirds and similar sized birds.
Regular price
Sale price
$9.99
Unit price
per
Sale
Currently Sold out
Add Customer Favs to Bundle & Save
Jingle Berries Bird Toy

$9.99

+
---
View full details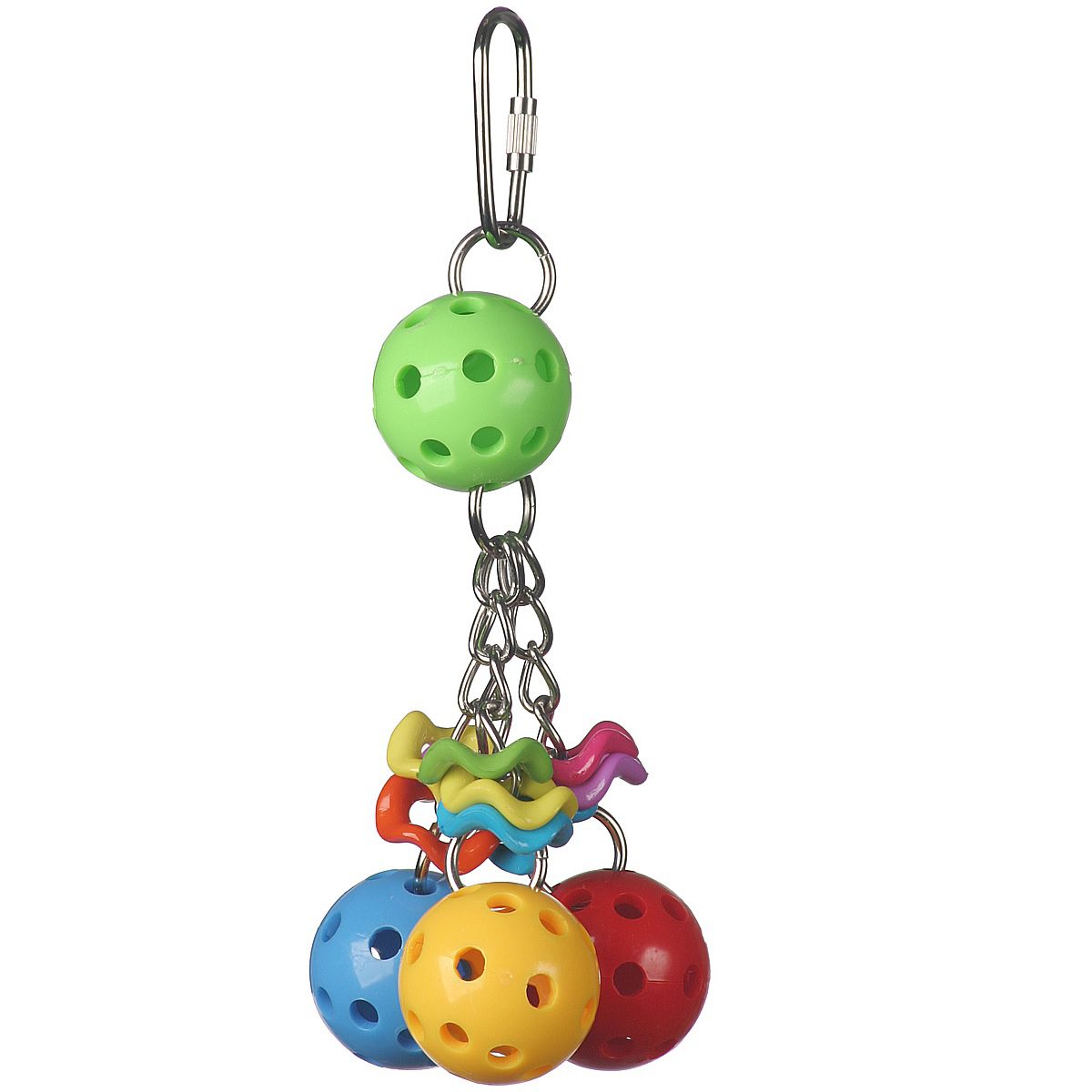 Additional Information:
Recommeded Sizing

Extra Small and Small - Budgies, LoveBirds, Parrotlets, to Conures, etc.