Two Sliding Doors and two Pull Out Drawers make this bird toy the perfect foraging toy to keep medium or large-sized birds occupied for hours. Fill the four polycarbonate, cube-shaped compartments with fruits, nuts, veggies, or treats for foraging fun. Birds must figure out how to open each of the polycarbonate "pull out drawers" or "sliding doors" to retrieve the delicious treats inside. The leather strips at the bottom serve to stabilize the toy as your bird forages or something to tug and fidget with.
• Dimensions: 23″ x 2″ x 2″ (58.4 x 5.1 x 5.1 cm)
Regular price
Sale price
$19.99
Unit price
per
Sale
Currently Sold out
View full details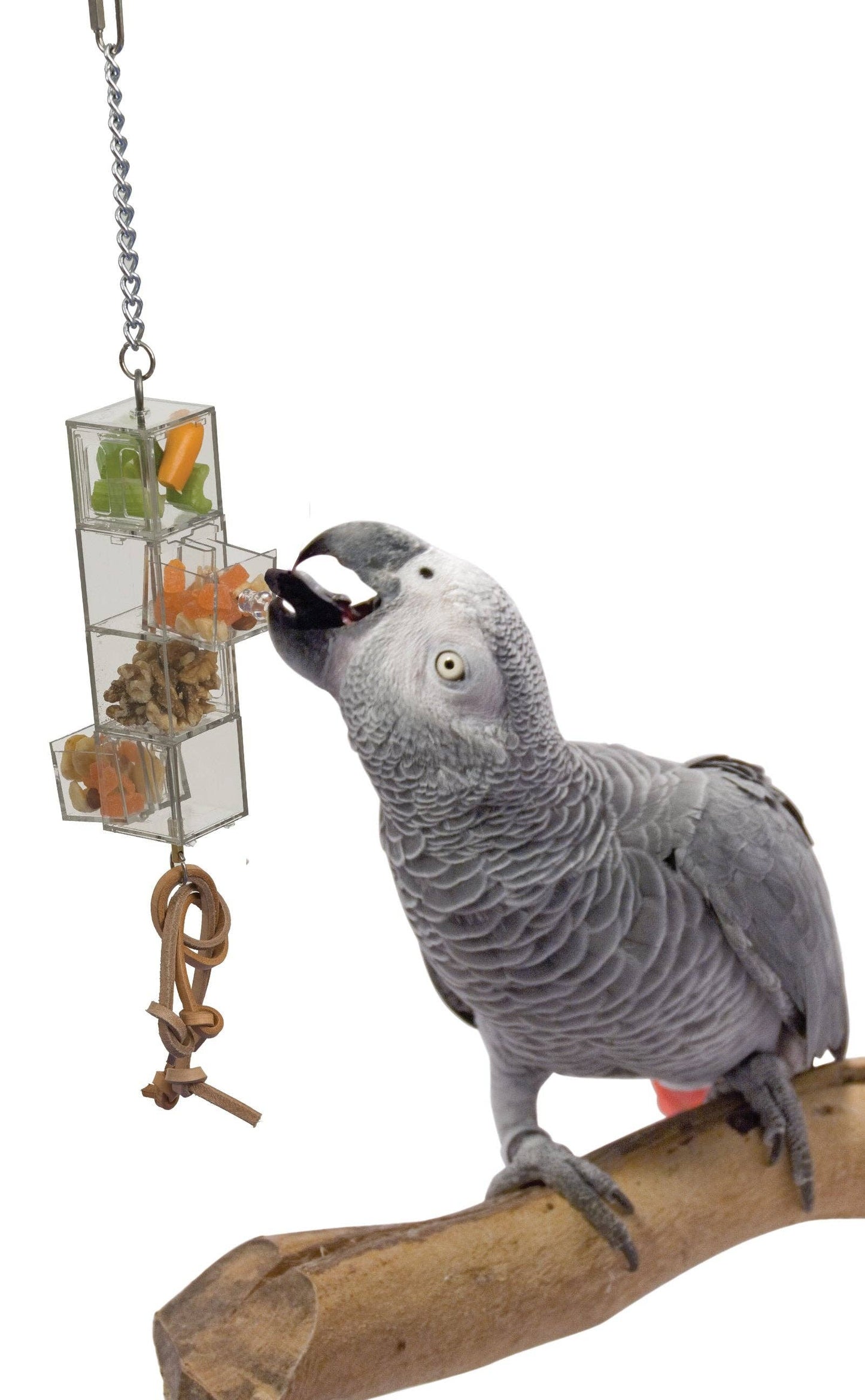 Additional Information:
Recommeded Sizing

Medium and Large Birds - Jardines, African Greys, Amazons, etc.
Availabiity

Usually ships in 2-3 business days